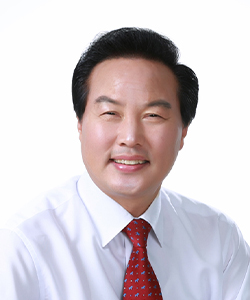 For the era of 500,000 Gangdong citizens to arrive, we will strive to make Gangdong a more lively and happy place to live in.
Dear citizens of Gandong District!
Hello, this is Ju-yeong Hwang, the chair of Gangdong District Council.
We welcome you to the Gangdong District Council website.
Gangdong District Council first opened with the rebirth of the local autonomy system on April 15, 1991. The Council has communicated and cooperated with the citizens over 29 years and it is now embarking on a new journey as the 8Th Gandong District Council.
We hope this website serves as a communication channel between the council and the citizens and also a foundation for building an open council that welcomes citizens participation.
We will pay attention to various opinions of the citizens and take those valuable opinions into consideration for our council activities.
The members of Gangdong District Council who proud to be the representatives of the citizens, will all strive to improve the welfare of the citizens and to establish a more mature local autonomy system.
We ask for your continued interest and support and we wish you and your family good health and happiness.
Thank you.
Ju-yeong Hwang, Chair of Gangdong District Council